"Striho continues to share her brilliance, effortlessly moving from bluesy and jazzy to belted out rock & roll. Her latest release, Afterthought, showcases all of these styles, along with a few more that might surprise people. The musical poetry is undeniably Striho however, and she manages to pull everything together with the ease of a seasoned pro and the flair of a master illusionist. She makes her own creative path and people can't help but follow where she leads." — Stacey Sherman, RSP Entertainment,Music Journalist, Digital First Media & Metro Times, November, 2016
It's June in Detroit alrea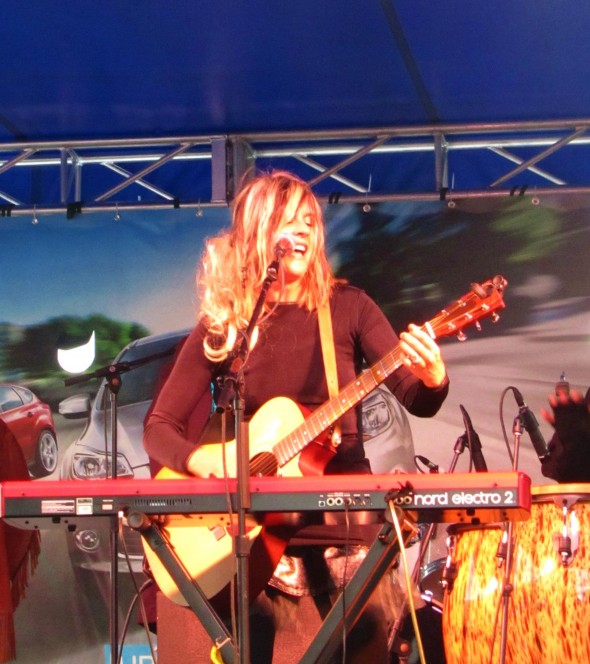 dy! A time for new shows and recording – we'll be performing at Detroit Music Weekend Saturday, June 16th in Detroit's Entertainment District/Harmonie Park near Music Hall Detroit. We'll be playing on the Ford Stage at 7:50 pm.  with such acts as The Jacksons (!), Craig Brown, Ben Daniels, actor Jeff Daniels and more, it's an honor to be invited to perform at Detroit Music Weekend.  Info here at  https://www.detroitmusicweekend.org/ford-stage/ and  https://www.detroitmusicweekend.org/
June also brings the premiere of the film Tough Luck: Detroit Stories at Cinema Detroit Tuesday evening, June 26 at 5:30 to 8:30 pm at 3420 Cass Avenue, Detroit by Chicago filmmaker and former Detroiter Mary Sommers. Tough Luck tells adventures  of Detroiters who grew up in the City, including myself, and also highlights  playwright Dominique Morriseau, writer Larry Gabriel, activist and teacher Ka Fields, poets and more –  featuring our song, "East of Eden," too!  https://www.cinemadetroit.org/
Next, we're on our way to the U.K. again in July for performances at The Rhythmtree Festival at Isle of Wight (Morcheeba and Brand New Heavies!) and in London at Hope and Anchor with Loud Women,and more! Then we're back in town for a very special show in July with Midsummer's Night Dream – Detroit Unplugged!- before recording in Detroit and up north.
Thinking of the late Anthony Bourdain's quote: " I love Detroit. I think it's beautiful. I think it's one of the most beautiful cities in America—still. The same incompetence and neglect that led to its current state of affairs has, at least, left us with a cityscape that even now, taunts us with the memories of our once outsized dreams… … Detroit looks like nowhere else. Detroit looks like motherfuckin' Detroit. As it should. I'll say it again. And again. I love Detroit. I love Detroiters. You've got to have a sense of humor to live in a city so relentlessly fucked. You've got to be tough—and occasionally even devious. And Detroiters are funny, tough—and supreme improvisers."  RIP, Sir, a treasure.

Thanks for the support for downloading and buying much of my music, and your support of musicians, painters, poets, writers, dancers, chefs, artists, everywhere.

Love, Carolyn  www.reverbnation.com/carolynstriho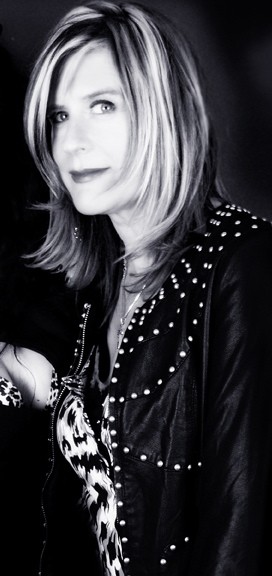 "Love the colour of your heartfelt voice, lovely intro on 'Cornered Room' great song! 'Let It Go' another favourite of mine, nice rapping, and love the gypsy feel on 'Russian Inn' beautiful violinist. Stunning album, love it"
Wouter Kellerman
Striho continues to share her brilliance, effortlessly moving from bluesy and jazzy to belted out rock & roll. Her latest release, Afterthought, showcases all of these styles, along with a few more that might surprise people. The musical poetry is undeniably Striho however, and she manages to pull everything together with the ease of a seasoned pro and the flair of a master illusionist. She makes her own creative path and people can't help but follow where she leads…
Stacey Sherman
A lifelong Detroiter, Carolyn was the lead singer/songwriter and keyboardist of the early art/punk/jazz era combos the Cubes and Rough Cut. She then fronted her all-star ensemble Detroit Energy Asylum before embarking on a wide-ranging solo career in which she's explored rock, pop, folk, jazz, punk rock, cabaret and alternative music. The delightful difficulty people have in pigeonholing Striho was underscored in one of Carolyn's Detroit Music Award trophies in 2010, a startling victory for her techno remix of "Promised Land" from her Outstanding CD of the Year in Rock/Pop, "Honesty."
Ben Edmonds
"Carolyn is a poetic songwriter who plays piano (sometimes with the heel of her boot) and acoustic guitar (with her fingers) while singing in a style that might be jazzy, bluesy, torch-y, fiery or any combination of the above…strutting and growling and singing a version of "Downtown" that would have made Petula Clark feel like tourist, she's worth tracking down!"
Neal Rubin
"Carolyn Striho is a singer/songwriter with a vibrant voice, passion and energy. Carolyn's a very respected Detroit songwriter and amazing live performer. She's been on tour and in the studio with Patti Smith, Steve Earle, Luis Resto (Eminem) and David McMurray (Johnny Hallyday/Kid Rock). She's a truly exciting artist!"
GoGirls Music
"Afterthought moves through a host of musical moods, from the moodier, darker vibe of the opening title track to exotic gypsy-rock feel of "Russian Inn" to the lively, driving sound of "Love Won't Stay Close" which you can hear exclusively for now in this Freep First Spin debut." 
Brian McCollum
Regarded as one of the city's best singer/songwriters, Carolyn Striho made her name fronting the dynamic Detroit Energy Asylum and her work with Patti Smith. And in the last couple dozen years as a solo performer, Carolyn has gained a strong reputation for charismatic, high-energy stage performances with her songs, vocals, guitar and keyboards. Wildly original, melodic and passionate, Striho's music has been described as being written from the silver edge of midnight.