"Striho continues to share her brilliance, effortlessly moving from bluesy and jazzy to belted out rock & roll. Her latest release, Afterthought, showcases all of these styles, along with a few more that might surprise people. The musical poetry is undeniably Striho however, and she manages to pull everything together with the ease of a seasoned pro and the flair of a master illusionist. She makes her own creative path and people can't help but follow where she leads." — Stacey Sherman, RSP Entertainment,Music Journalist, Digital First Media & Metro Times, November, 2016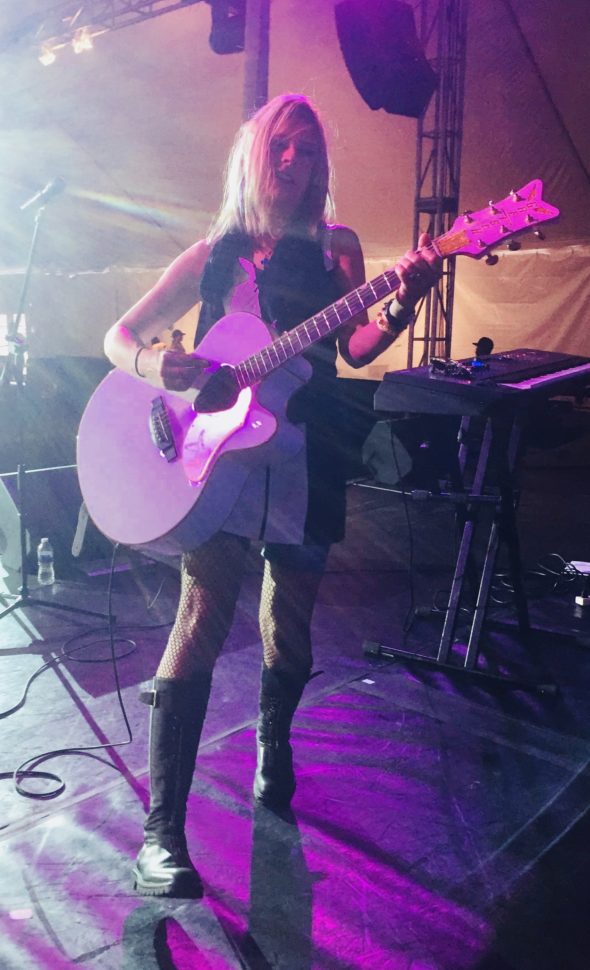 A big July month ahead back to Europe for shows and a great show back in Michigan, too! First, we're honored to be playing at the U.K.'s Isle of Wight, and The Rhythmtree Festival Friday July 13, 2018, and at Hope and Anchor in London on Saturday night July 14th ! If you're in the U.K., please join us at one of these legendary festivals and venues! With amazing bands Morcheeba, Brand New Heavies, Space and more, Rhythmtree will be out of this world! And with Loud Women in London, it's a treat of a night! We'll also be returning to 20 Front Street in Lake Orion, Michigan with the great lineup of Barbara Payton and Mary McGuire, Scott Dailey and Ron Wolf, Saturday night, July 28 xx More at https://www.rhythmtree.co.uk/artists-a-z, https://www.rhythmtree.co.uk/carolyn-striho  https://www.facebook.com/hopeandanchorlive/ http://www.punk77.co.uk/punkhistory/hope_and_anchor_history.htm and http://20frontstreet.com/
And on Saturday August 4th at Third Man Records Detroit, I'm on the panel for the Punk Rock Detroit Panel Discussion/Film Clips presented with Cranbrook Art Museum – https://cranbrookartmuseum.org/events/detroit-punk/  The Carolyn Striho Group's August and September festival appearances are on the way, too, with new recording work. A hot time in the town tonight, keep your candles burning bright…never give up.
love, carolyn
"Love the colour of your heartfelt voice, lovely intro on 'Cornered Room' great song! 'Let It Go' another favourite of mine, nice rapping, and love the gypsy feel on 'Russian Inn' beautiful violinist. Stunning album, love it"
Wouter Kellerman
Striho continues to share her brilliance, effortlessly moving from bluesy and jazzy to belted out rock & roll. Her latest release, Afterthought, showcases all of these styles, along with a few more that might surprise people. The musical poetry is undeniably Striho however, and she manages to pull everything together with the ease of a seasoned pro and the flair of a master illusionist. She makes her own creative path and people can't help but follow where she leads…
Stacey Sherman
A lifelong Detroiter, Carolyn was the lead singer/songwriter and keyboardist of the early art/punk/jazz era combos the Cubes and Rough Cut. She then fronted her all-star ensemble Detroit Energy Asylum before embarking on a wide-ranging solo career in which she's explored rock, pop, folk, jazz, punk rock, cabaret and alternative music. The delightful difficulty people have in pigeonholing Striho was underscored in one of Carolyn's Detroit Music Award trophies in 2010, a startling victory for her techno remix of "Promised Land" from her Outstanding CD of the Year in Rock/Pop, "Honesty."
Ben Edmonds
"Carolyn is a poetic songwriter who plays piano (sometimes with the heel of her boot) and acoustic guitar (with her fingers) while singing in a style that might be jazzy, bluesy, torch-y, fiery or any combination of the above…strutting and growling and singing a version of "Downtown" that would have made Petula Clark feel like tourist, she's worth tracking down!"
Neal Rubin
"Carolyn Striho is a singer/songwriter with a vibrant voice, passion and energy. Carolyn's a very respected Detroit songwriter and amazing live performer. She's been on tour and in the studio with Patti Smith, Steve Earle, Luis Resto (Eminem) and David McMurray (Johnny Hallyday/Kid Rock). She's a truly exciting artist!"
GoGirls Music
"Afterthought moves through a host of musical moods, from the moodier, darker vibe of the opening title track to exotic gypsy-rock feel of "Russian Inn" to the lively, driving sound of "Love Won't Stay Close" which you can hear exclusively for now in this Freep First Spin debut." 
Brian McCollum
Regarded as one of the city's best singer/songwriters, Carolyn Striho made her name fronting the dynamic Detroit Energy Asylum and her work with Patti Smith. And in the last couple dozen years as a solo performer, Carolyn has gained a strong reputation for charismatic, high-energy stage performances with her songs, vocals, guitar and keyboards. Wildly original, melodic and passionate, Striho's music has been described as being written from the silver edge of midnight.