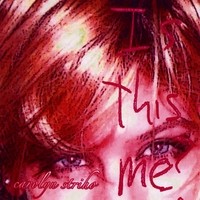 gracious spoke, wheel of fire sing to me on the wire/standing soldiers, fortune's song, love my way, and sing along
one fine dance, a year of dreams, one fine trance, rips at the seams/steamy skin, sweat so sweet, hot beloved alpha street/  then one fine song warmly stands alone with teardrops on my hand/lasting skies of traveling wings, the bird inside the water's rings….oh saint oh saint, prayers will bring a city woods, is what remains
As a really recent survivor of a rare form of breast cancer,  I'm really grateful for the love and support from so many!  This year, we won 4 Detroit Music Awards in April 2014, including Outstanding CD of the Year for my CD, "Word Attack".    We were nominated in 9 categories, bringing the total to nearly 50 Detroit Music Awards nominations in the past several years with many incredible wins.
 Then we again traveled to Italy for a 3rd tour there at Donne in Musica Festival for an amazing festival near Rome …jazz/blues/emotion… a beautiful theatre built before the year 1100…

Appearing in December at the super standing-room-only Women Who Rock showcase in Ferndale, Michigan with fantastic Rio Scafone, Keri Lynne Roche and Maggie Cocco was great.     Without being excessively wordy (sorry!)  I also played again at the Hard Rock Café, Detroit Music Awards showcase, another full house at Callahan's Music Hall, singing in the studio for the Detroit Women Project with Barbara Payton, Thornetta Davis and many terrific singers for Jill Jack's filmic PBS television song ("Look Beyond the Horizon"), performing live at the Michigan Theater in Ann Arbor for "The Embrace of Aging," my live studio performance on WDET-FM 101.9 NPR with awesome Ann Delisi for the Ann Delisi Essential Music Show, WHFR and airplay in northern Michigan, Italy and England – and performing at more venues such as Stray Cat and festivals in Michigan.

Thanks to many for the airplay in Europe;  also to Claus Bredenbrock for the airplay in Montreal at the Film Festival, and for the inclusion in a fantastic film shown mainly in France and Germany – http://www.a-o-buero.de/en/films/filme/datum/2013/07/16/detroit-michigan-motor-city-music/
Consider buying CDs or a track from the latest albums on ITunes, CDbaby and Amazon – "Word Attack" and "Honesty."   Maybe 2015 finally brings back "I'll Be Around" from "Secrets and Space," other older and new songs.

Thanks for the support and stuff…of hope.   Blessings and love to a happy Holiday and Happy New Year!